$5,000 Canada Greener Homes Grant Program
---
On May 27th, 2021 the Federal Government of Canada officially launched the Canada Greener Homes Grants program. This rebate program will pay Canadians up to $5,000 for home renovations and upgrades that increase energy efficiency.
This program requires homeowners to have pre- AND post-upgrade energy audits done by a certified energy advisor to validate the energy conservation effects of the upgrades. Homeowners can receive up to $600 towards the cost of the required pre and post-retrofit home evaluations (on top of the $5,000 for the renovations themselves).
The $2.6 billion program will be spread over seven years, with up to 700,000 grants available. It will cover a range of home upgrades including heating & cooling systems, insulation, windows & doors, and solar panels.
How to Apply for the Canada Greener Homes $5,000 grant & rebate program:
Homeowners across Canada can apply directly on Natural Resources Canada's website. You will then have to schedule your first home energy audit, then have the qualifying upgrades completed by a licensed contractor or supplier, then have the final energy audit done, and apply for reimbursement. Be sure to keep all records and receipts!
Rebate amount: Up to $5,000 for home upgrades, plus up to $600 for the required EnerGuide energy audits (Up to $5,600 total)
What types of upgrades qualify: HVAC systems, windows & doors, rooftop solar energy systems, insulation & air sealing, among others.
Key Terms & Requirements: Energy audits by certified advisor required before AND after upgrades are completed. Must be your primary residence.
Availability: Ongoing; opened May 27th, 2021
Lennox Rebates
Save Up to $1,700 in System Rebates.**
Save on a complete qualifying Lennox® home comfort system that includes a gas furnace or blower coil, an air conditioner or heat pump and thermostat.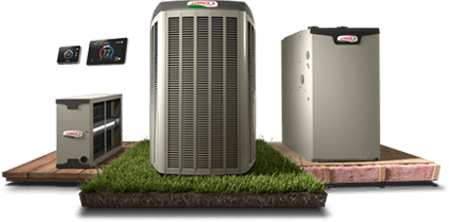 ---
Get up to $200 in combined rebates on air purification, zoning, and a smart thermostat.**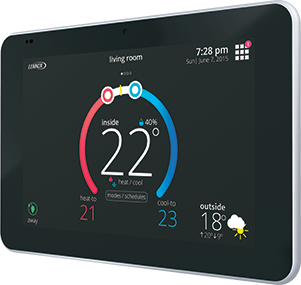 Save now on the iComfort® S30 and save every month on utility bills.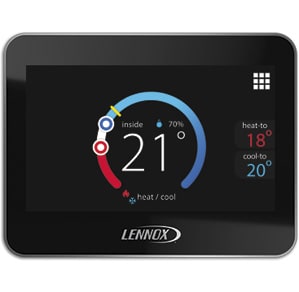 Enhance your comfort and savings with iHarmony® zoning.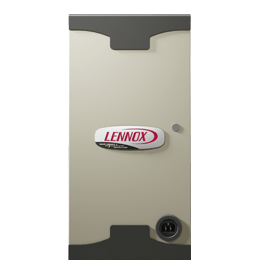 Enjoy more savings and fewer pollutants with a PureAir™ S air purification system.
---
AND Make No Payments For 6 Months When You Finance The Complete Ultimate Comfort System.*
---
** The 6 month deferral financing is available to well-qualified buyers, on approved credit, and applies to qualifying items purchased between March 13, 2023 and June 16, 2023. No down payment required. You may prepay your account at any time without penalty. Financing is subject to credit requirements and satisfactory completion of finance documents. Any finance terms advertised are estimates only. Monthly payments are deferred for 6 months. Contracts will be extended accordingly. Interest charges (if any) will not accrue during the first 6 months of the contract. After 6 months, interest (if any) starts to accrue and the purchaser will repay principal and interest (if any) monthly over the term of the contract, but not until 6 months after the contract date. Conditions apply. See promotional guidelines for complete terms and conditions.
* Rebate requires purchase of qualifying items from a participating Lennox® dealer between March 13, 2023 and June 16, 2023. Contact your local participating Lennox® dealer for promotion details. Qualifying items must be installed by June 23, 2023. This offer applies to residential installations only. Rebate claims must be submitted (with a completed online form and proof of purchase) to www.lennoxconsumerrebates.ca no later than July 7, 2023 11:59:59p.m. ET. Rebate is paid in the form of a Lennox Visa* Prepaid Card in Canadian dollars. Use your Visa Prepaid Card anywhere Visa cards are accepted worldwide. Card is issued by Peoples Trust Company pursuant to a license from Visa Int. *Trademark of Visa International Service Association and used under license by Peoples Trust Company. Your use of the prepaid card is governed by the Cardholder Agreement, and some fees may apply. This is not a gift card. Please note that prepaid cards are subject to expiration, so pay close attention to the expiration date of the card. See www.lennox.com/terms-and-conditions for complete terms and conditions.